Everything you need to know about
Ritchie Bros. auctions.
Whether your company is big or small, or you have one dozer of a fleet of trucks – you can sell with Ritchie Bros. We've been conducting live and online unreserved public auctions since 1958 – helping thousands of sellers around the world every year.
Every year, tens of thousands of sellers count on Ritchie Bros.' unreserved (online & onsite) auctions to help them sell heavy equipment, trucks and other assets quickly, efficiently and for the best returns possible. Sell on the global market from our auction sites, off-site locations, or on the farm auctions.
Multiple selling formats – constantly great results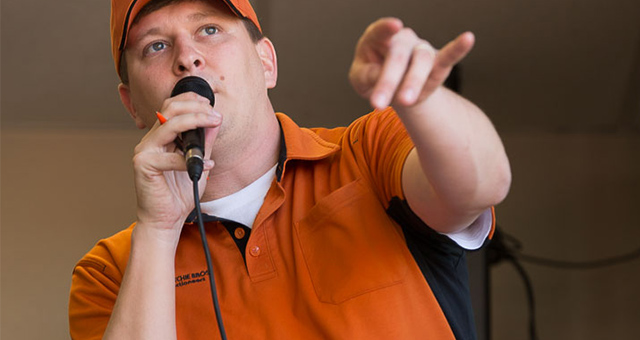 Live Auctioneer
We conduct live unreserved public auctions with both on-site and online bidding. Every Ritchie Bros. live auction is strictly unreserved. That means there are no minimum bids or reserve prices, and every item is sold to the highest bidder on auction day.
Some live Ritchie Bros. unreserved auctions are conducted by experienced, professional auctioneers working to get you the best returns possible.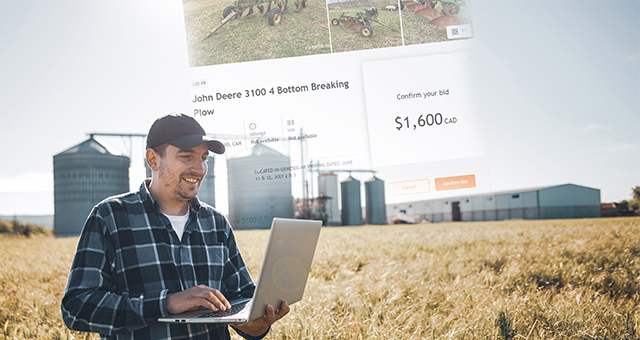 Timed Auction
Our automated online Timed Auctions offer another easy, convenient way to buy and sell. We sell tens of thousands of items each year through this industry-leading platform – everything from farming, construction and transportation equipment to attachments, consumer goods, real estate and more.
Timed Auctions are an automated online auction system with no auctioneer. Buyers can bid via our website from their home or office computer or from a mobile device. Bidding opens a few days before the auction date and closes at staggered times during the auction.